Server Manager
Staff member
Manager
Hey everyone!
As a thank you for your guys constant support we will be holding a limited edition weekend event. Currently every vote you make or ad you will watch will count as 2. We are also selling a buy 1 get 2 special on monthly crates. Check out buy.vortexpvp.com now!
Now let's get to these updates!
Scratch Cards
Now available on cloud / comet are scratch cards in packs of 5 or 10 allowing you to have the chance to win better loot.
Upon clicking a green tile it will change to display an item that could be your reward. If all three items you select are the same you will receive the item.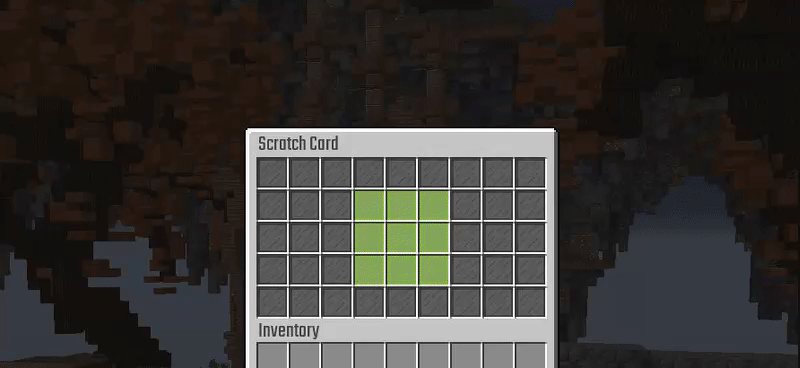 ​
Lottery
We have also released a new lottery system that is more suited for our community.
We realised that all players have different spending limits and we wanted this to be more enjoyable for everyone. Each ticket has a different price point and players can chose to compete in each prize pool or just in one.
​
Discord Syncing
Simply type /syncdiscord in-game and you will be given your token to sync your account to our discord server.​
Bug Fixes
As well as all of these content updates we've been working on constantly improving the experience by fixing all the bugs and implementing your suggestions on how we should improve.
Global
Added racism filter to auto monitor chat to try and remove general toxicity
Added global mail
Overhaul'd the discord bot and improved functionality
Discord bot now supports tickets. !new to open one
Added Forum rank syncing
Fixed some basic formatting issues with chat
Added /request, a global command to get the attention of staff if you need assistance
Fixed being able to steal people's tnt even if it's in their territory using tnt paper
Enabled the ability to use colour formats in private messages to users
Comet
Added creeper eggs and slabs to shop
Fixed typing /tntfill while holding tntpaper, it will clear the amount of tnt from fx. (no.) to "nanx"
Fixed being able to kill faction members with multishot
Fixed being able to tp glitch through walls
Fixed shift clicking items out of chests
Added a price to mine spawners to prevent factions from mining out to save themselves from raids.
Disabled bow boosting
Cloud
Added melon slices to shop
Increase hopper transfer so hoppers don't clog up after restart
Fixed duplicate / buggy gens from start of map
Improved and optimized printer to hopefully work more reliably now
Once again I would just like to say thank you to everyone for your continuous support of the server, we hope you enjoy these new updates
Last edited by a moderator: