Introduction
Hey everyone,
It's that time again... Factions Moon, Season Four is almost here. We're making some very necessary changes to Moon with this reset, with many requested features and patches being added, as well as some changes to core gameplay.
As always, we communicate actively with the community on Discord, so make sure to join that to stay up-to-date on everything Vortex related! Let's jump into the reset details...
Factions Moon releases July 27th, 2019 at...
3 PM EST / 12 PM PST / 8 PM GMT
​
For any other timezones, type "3PM EST" into Google, and the appropriate time will be displayed based on your location.
Server Details
The following information are the basic server details for our upcoming reset. To see new features, keep scrolling until you see the "Features" section.
Factions Top
We're sticking to the same F-Top payouts as Season Three, with increased prize pools to support the fourth and fifth top factions! Payout screenshots will be taken every Saturday after the first week grace period at 6PM EST. You can check standings using /f top or the #moon-top channel in Discord.
All vouchers will now expire the week after they are handed out. You must redeem them towards items on the server you win them on by that next week or they will be useless. The last week of voucher payouts will be active until the start of the new season. Rewards are subject to change each map, but we're sticking with the following for the three weeks of payouts this map will have:
#1 - $175 PayPal + $150 Voucher
#2 - $100 PayPal + $75 Voucher
#3 - $75 PayPal + $50 Voucher
#4 - $25 Voucher
#5 - $15 Voucher
​
What is being reset?
Below is a list of gameplay elements that will be cleared with the upcoming reset:
Your Faction data
mcMMO Credits
Your Balance
Personal Data

Enderchests
Private Vaults
Inventories
Chests
Any non permanent perks or items
What is not being reset?
Unlocked Kits
Donator Ranks
Any permanent perks or items
Worlds
Overworld - 5,000 x 5,000
Nether - 5,000 x 5,000
End - 5,000 x 5,000
Asteroid - 5,000 x 5,000
Nether, End, and Asteroid are all flat worlds. There are a total of 16 corners in this reset with the new Asteroid world being made available again.
Map Length
Week One - Grace Period
Week Two - First Payout
Week Three - Second Payout
Week Four - Final Payout & End of Map
Features
Let's get straight into all the new features and quality of life changes we've made for this upcoming reset, a lot of which has been suggested directly by you guys using the #suggestions channel in Discord! We encourage you to keep leaving feedback through that medium of communication, as it's very easy to gauge how the community enjoys or dislikes certain suggestions using reactions.
Delayed Value Patch
We've heard your concerns about hiding value, and are making changes in order to combat this with this reset.
With this season going forward, all value placed will take 24 hours to get added to your actual /f top standing. There will be two leaderboards available due to this change, with one displaying the actual f-top rankings, and one displaying the pending f-top rankings. This gives you an opportunity to see factions who are attempting to overtake you, and subsequently attempt to raid them.
This puts an end to the habit of placing valuables right before payouts in 1x1 bases, which so many of you have complained about.
Revamped Galaxy Pass
The Galaxy Pass is getting revamped rewards and challenges, to make sure it's worth it to grind out, while at the same time being challenging enough to last an entire season. You'll be able to preview these in-game once the season starts.
As a reminder, all Galactic rank holders get the Galaxy Pass completely free, as an added perk to their rank.
Completing the galaxy pass challenges will give you individual rewards, and finishing it completely will give you final, even better rewards. If you purchase the galaxy pass mid-way through the season, you'll have access to all the challenges already unlocked for everyone else in addition to the normal stream of one challenge per day going forward.

A new pass will release every reset with new challenges and rewards. Rewards and types of challenges are subject to change over the course of resets, depending on player feedback. These rewards will include sprays, tags, items, money, and more.
Envoy Buff
Envoys have long had an outdated loot table, and with this update they're getting a complete revamp.
You can expect to see tons of our newer content now available through envoys, such as cosmetics, kits, bosses, lucky blocks, etc.
​
Boss Event
Once or twice a day at random a boss will appear in the battlezone, kill the boss and you will receive incredible rewards!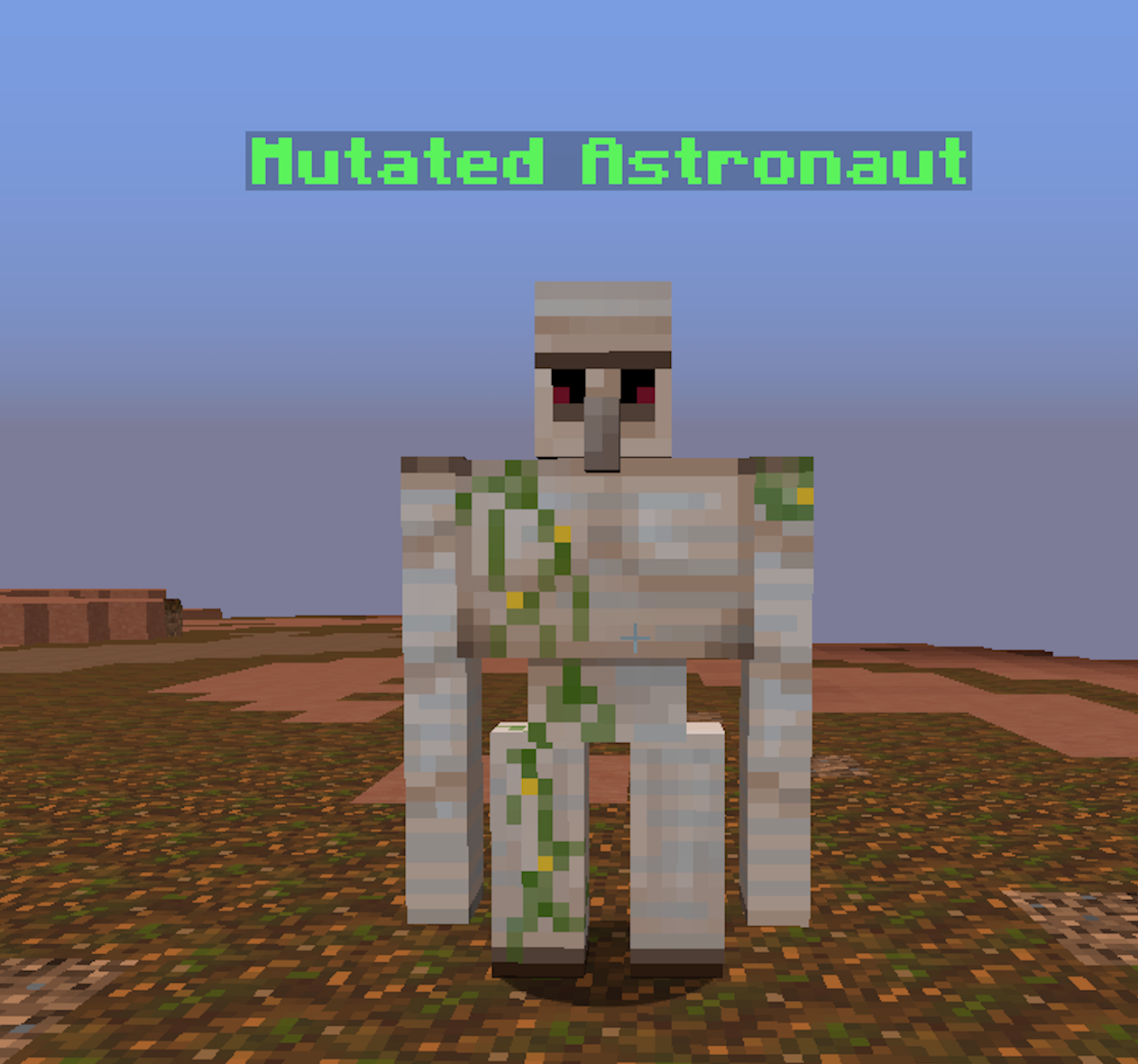 Iron Golem Pet
We're adding a new inventory pet with this reset, as well as several more on the way through content updates.
The Iron Golem pet, when kept in your inventory, will give you a chance to block damage from incoming enemies in PvP.
Just like our other pets, the Iron Golem pet has a maximum level of 100, with rewards and power-ups as you level it up. You can level inventory pets up by keeping them in your inventory.
​
The Iron Golem pet is now available on our store under the
Inventory Pet
section.
Space Coins Shop [NEW ITEMS!]
We're adding items in the Space Coin shop that will only be there for a limited amount of time. Hovering over these limited edition items will display the time left to purchase it before a new item takes its place in the rotation.
We will also be adding more items to the regular shop to help you progress through the season!
These items will be more expensive, but also much more valuable compared to the current items in the space coin shop.
Sumo Changes
You will now be able to put a money wager on Sumo matches you enter. Whoever wins gets the wager!
Faction Upgrades Revamp
We're adding brand new faction upgrades and getting rid of the old useless ones. We are also moving back to using money to purchase faction upgrades instead of faction points.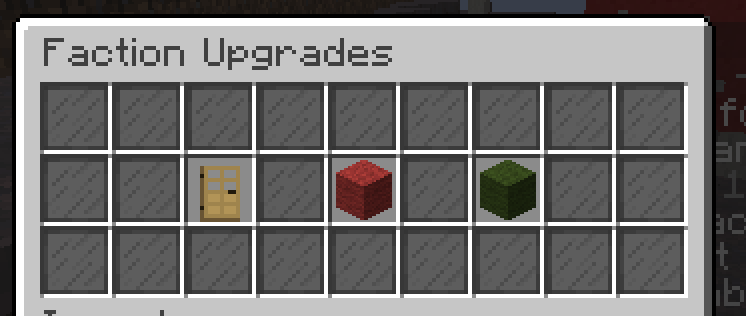 Changelog
Here's all the additional changes / updates we've made with this reset that aren't deserving of their own section:
New cannon and performance optimizations
Fixed issues with certain Faction commands not being tab-completeable
Made crop hoppers more affordable in the space coins shop
Value spreading is strictly against the rules and we will be taking measures to prevent it.

Value spreading is when you have several 1x1 claims around the world and spread all your value around the entire world.
Conclusion
GGs only. See you next Saturday, at 3PM EST!
Best Regards,
Resilience
Last edited by a moderator: