Introduction
Hey everyone,
I'm back today with another content update, which focuses primarily on Prison Plasma and several quality of life updates. Yesterday, we announced Skyblock Cloud's impending reset with tons of major changes to both gameplay and content. If you haven't already seen the thread for it, make sure to click
here
.
Update Details
Today's update brings the introduction of the YouTube program, several bug fixes, buffs to certain content on Prison Plasma, and a new prestige enchantment!
Storage Prestige Enchantment
The third prestige enchantment has made its way onto Plasma!
Storage
This enchantment will give you a chance to store an additional 9-90 slots worth of items in your backpack until the next time you sell. As you level this up, your chances for both higher amounts of slots and chance of activation will get higher.
YouTube Program
To support our smaller creators, we're introducing the YouTube rank program in order to reward you for promoting the server. To become a YouTube rank holder on the server, you simply need to obtain 100 views a video, and upload a video at least once a week.
YouTube rank holders will get access to a special /reclaim on all three servers, which will give you items to show off in your videos and help you out with gameplay. Requirements are subject to change at any time, but for now we're setting the barrier for entry pretty low.
To apply for this rank once you meet our criteria, head over to
this forum category
and submit an application.
Fishing System
We've added an extremely lightweight fishing system to Prison to supplement mining when you're feeling bored.
Fishing on your island will give you the chance to win random rewards such as tokens, pouches, bosses, etc.
Pickaxe Leveling
We've made tweaks to the naming scheme of pickaxes as you level them up, as well as what happens when you achieve a new pickaxe level.
Pickaxes that reach level 400+ will now have their name automatically changed to
Space Shredder
. This is based on our previous naming schemes, which are now as follows:
Level 0:
Space Drill
Level 50:
Space Blaster
Level 100:
Space Laser
Level 200:
Space Cannon
Level 400:
Space Shredder
We've also now changed the way pickaxe leveling works - you will no longer recieve a random enchantment on your pickaxe as a reward, but instead a random amount of tokens. This allows you to customize your pickaxe as you want instead of forcing certain enchantments on your pickaxe.
Duel Fixes
We've made a couple important bug fixes to our new duel system:
Fixed an issue with your head dropping in the duel
Disabled the ability to fly while inside a duel
Particle Wings Update
With a previous content update, we added cosmetic particle wings. We've now added a new option to them, the ability to toggle
Moving Dust
on and off through the /wings menu. This is available to any current and future wings holders.
Turning this setting on will make your wings turn into dust as you move.
With the Wing Builder cosmetic, you're able to create particle wings that will follow you around, with unlimited color combinations.
Once purchased, all you have to do is type /wings, select three colors, and you're all set. Additionally, you're able to turn your wings on and off in the /wings menu.
Purchasing this cosmetic will give you the wing builder on all three servers, which you can have different color combinations on each.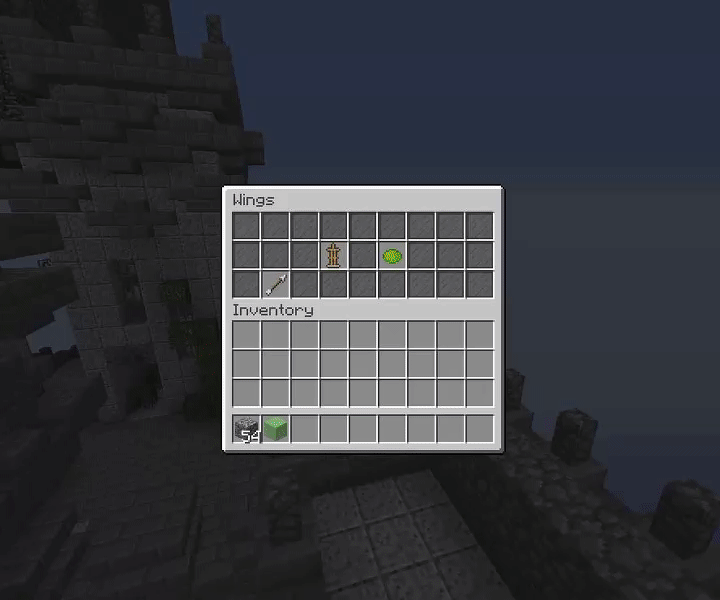 ​
Postman Pat
Postman Pat has made his appearance on Plasma! You can visit him at Spawn and right-click him to send packages to your friends, check your current mailbox, and upgrade the slots on your mailbox.
This is extremely useful if you need to give your friends items when they're offline, and you can upgrade your mailbox slots up to
54
for only $1,000,000.
Top Monthly Voters
Starting September 1st, our top monthly voters will begin to earn the following rewards each and every month:
1st Place: $50 Store Voucher
2nd Place: $25 Store Voucher
3rd Place: $10 Store Voucher
To maximize your opportunities, simply /vote and follow all of the links! Rewards have been buffed recently on Cloud, with more buffs on the way!
Quality of Life Changes
We've added or tweaked the following content:
Buffed Delivery Man rewards
Mine reset spam in chat has been removed
Buffed Lucky Chests rewards
Added a title on your screen when you get a Lucky Chest to be more noticeable
Sync your rank with your forums account with /syncaccount in-game
Buffed the speed your pets level up
Raised maximum balance on Prison Plasma to $10,000,000,000,000
Added a /setting to toggle acid notifications on and off
​
Conclusion
Make sure to checkout both Plasma which just reset, and Cloud which resets on the 24th! Good luck to everyone competing, and we hope you enjoy our latest content update.
Best Regards,
Resilience