Introduction
Hey everyone,
I'm excited to share news about season three of Prison Plasma. Our first season was met with great reception and feedback, and we made many important changes throughout the second season to encourage longevity and replay-ability. We're excited to build on that in season three with many notable changes to adjust the meta and offer new things to do.
As always, we communicate actively with the community on Discord, so make sure to join at
https://vortexpvp.com/discord
to stay up-to-date on everything Vortex related! Let's jump into the reset details...
Prison Plasma releases September 28th, 2019 at...
3 PM EST / 12 PM PST / 8 PM GMT
​
For any other timezones, type "3PM EST" into Google, and the appropriate time will be displayed based on your location.
Server Details
The following information are the basic server details for our upcoming reset. To see new features, keep scrolling until you see the "Features" section.
Prestige Top
Just like Skyblock and Factions, we'll be doing payouts on Prison Plasma. In order to qualify for payouts, it's all about how much you grind. If you're not familiar with how Prison works, you start by ranking up from A -> Free. Once you get to Free, you have the option to Prestige, which gives you a chance to start again, with a new prefix, and higher prices. At the end of each week, the five players with the highest Prestige will win payouts.
All vouchers will now expire the week after they are handed out. You must redeem them towards items on the server you win them on by that next week or they will be useless. The last week of voucher payouts will be active until the start of the new season. The payouts will be as follows:
#1 - $100 PayPal + $50 Voucher
#2 - $50 PayPal + $25 Voucher
#3 - $25 PayPal + $15 Voucher
#4 - $15 Voucher
#5 - $10 Voucher​
Features
We're adding some features with this season targeted towards balancing, continued gameplay, and more. Read below to find out what you can expect to see with season three:
Laser Enchantment
The laser enchantment is a brand new enchant making its appearance for the first time on Plasma Season three.
This enchantment, when purchased, has a chance of shooting a beam out of your pickaxe that breaks all blocks in its path. This will have a better chance of activating as you level your pickaxe up.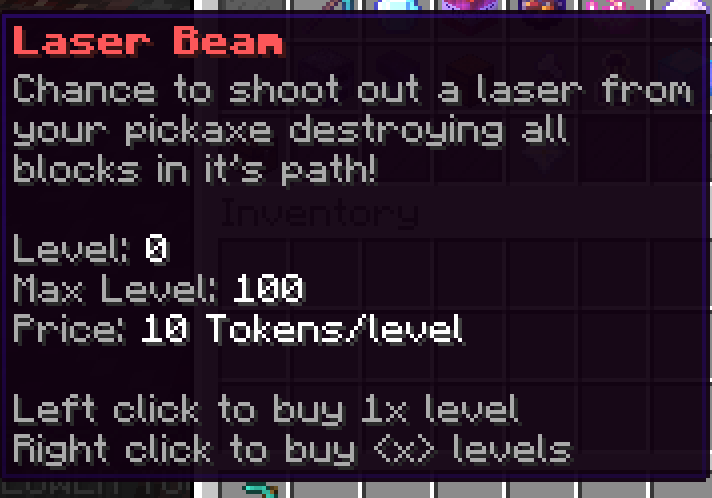 New Spawn
We have a brand new spawn this season that is going to knock your socks off. If you want to see sneak peeks make sure you head over to our Twitter where we will be tweeting them out later this week at
https://vortexpvp.com/twitter
.
We'll also be posting several giveaways for Prison Plasma in the near future, so make sure to turn notifications on!
Voting
We've significantly buffed voting rewards. In addition to the existing rewards, you will get a vote key for every site you vote on.
This season, we're adding
30 minutes
of Auto Sell access for each vote. This means if you don't have the Auto Sell perk from the store, you can now temporarily try this perk out every day.
You can also win auto sell access notes, tokens, pickaxes and other prison boosting items from the vote crate key.
The Salvager
We've added a new feature that will allow you to take pickaxes you have manually put tokens into and salvage the pickaxe for a portion of the tokens back. This will not work for pickaxes from the store or from kits, it will only salvage tokens that have been manually added via /tshop.
The Salvager also has the ability to remove enchants off of your pickaxe for you. If you purchased an enchant and don't want it on your pickaxe anymore, head over to him and he will remove it for free.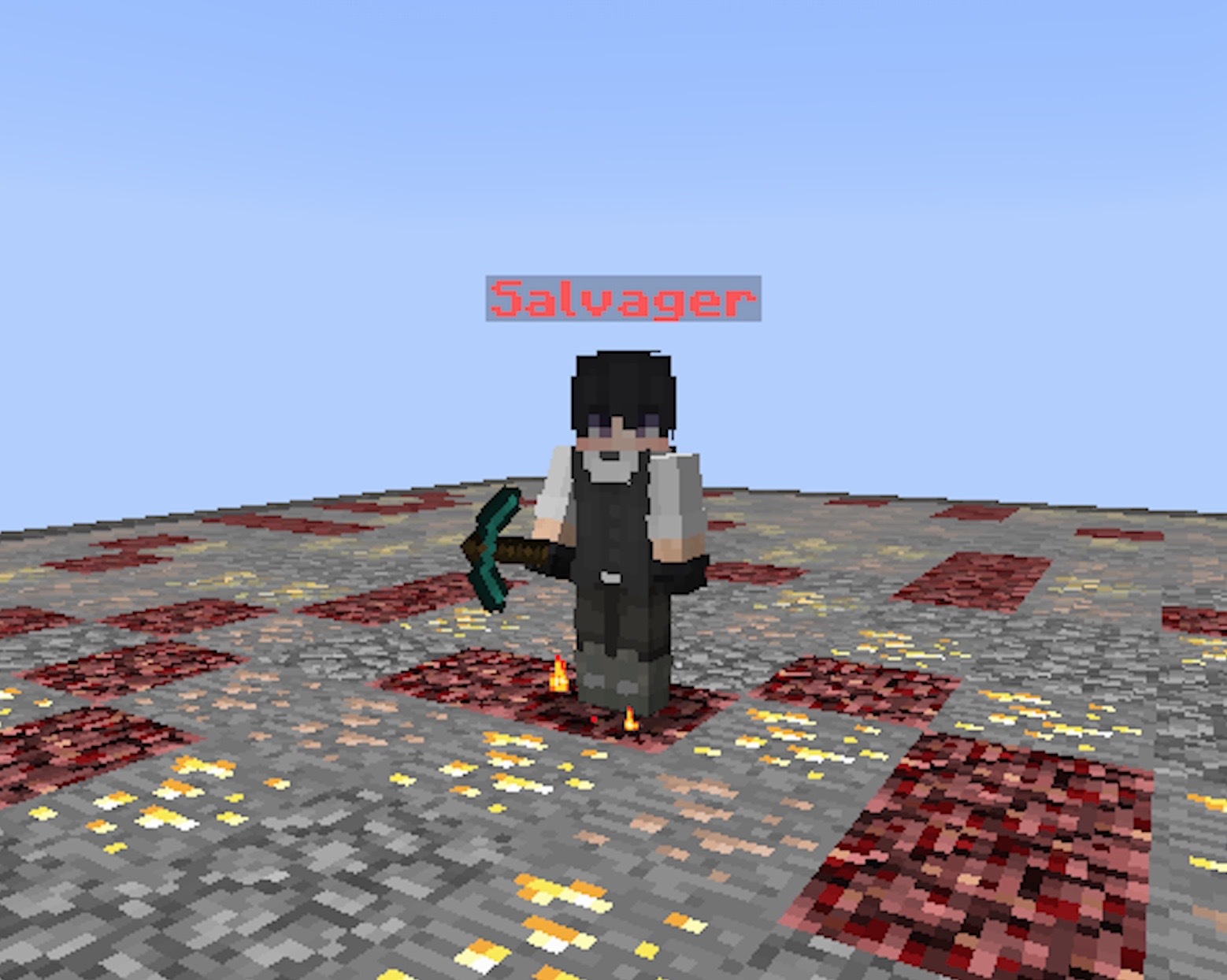 Enhanced Fishing System
We've buffed our existing lightweight fishing system to Prison to supplement mining when you're feeling bored.
Fishing on your island will now give you mine bombs and lucky chests, in addition to the existing random rewards such as tokens, pouches, bosses, and more.
​
Token Flip
Just like coin flip, we've now added a token flip system. You'll now be able to gamble your tokens the same way you gamble money, against players with a 50/50 chance of winning.
Type /tokenflip to get started on placing your first wager, and either doubling your money or losing it all. Best of luck to all of our gambling addicts out there.
​
Lucky Chest Tiers
Lucky chests are randomly achieved through mining, where there is a chance for them to pop up in the place of the block you mined. Right clicking these chests will give you random rewards, such as tokens, money, bosses, and more.
With season three, we're adding tiers of lucky chests, with better rewards if you get the higher tier chests. There will be three lucky chest tiers:
Prestige Mines
You can now unlock access to special mines with perks when you reach certain prestige levels!
The levels and perks will be shown in the prestige gui after the server is released!
Space Station
The Space Station is a new feature where players can see several tiers of tasks for them to do on their island and around the server that will give them specific rewards.
There are three tiers of challenges, Bronze, Silver, and Gold.
Tasks will include categories such as fishing, mining, grinding, PvP, enchanting, crafting, farming and more.
Based on the challenge you complete, you'll get a pre-defined set reward, boost your cell, as well as the chance to win something completely random from our loot table for the Space Station. As you do higher tiers of tasks, you'll get better rewards and boosts.
This is a way to earn previously store-only content as well as keep having tasks to complete as to not get bored a couple of weeks in.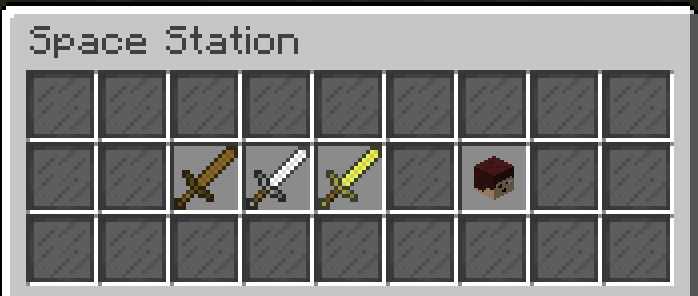 Galaxy Pass
The Galaxy Pass was a great concept, however, the challenges and rewards inside of it were not the right fit for what we intended it to be. As such, we're reworking the challenges to fit more in line with direct Prison gameplay, as well as making the rewards far better with more challenging subsequent missions.
As a reminder, all Galactic rank holders get the galaxy pass completely free of charge on all three of our servers.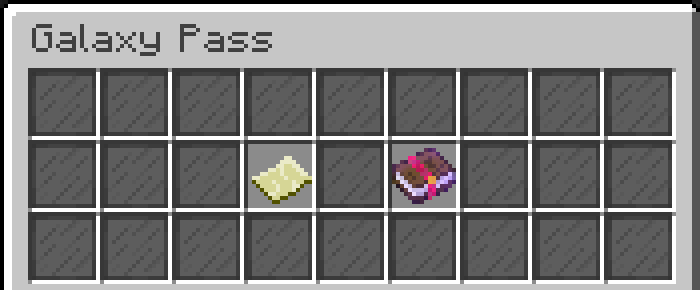 Gang Wars
Gang Wars is a new feature that promotes fighting and duels on Plasma.
You can challenge rival gangs in a massive duel by using the /gangwars command.
PvP Enchantments
The PvP enchantments from Cloud and Moon are being added to Plasma to spice up what is currently a very basic PvP meta.
In the content updates to follow, we're going to be adding several PvP enchantments globally in an effort to diversify. The major difference between the PvP enchantments on our other servers and Plasma is that on Plasma, these enchantments will be token based rather than EXP based.
They'll be available through a separate menu where you can buy actual books corresponding to the enchantment you wish to get, which you can then drag and drop onto your item.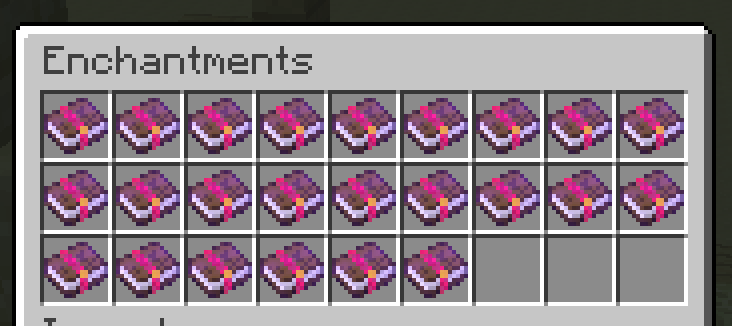 ​
Balancing Changes
We're making the following balancing changes to allow for a better playing experience:
Increased cost of all enchantments
Converted Hammer into a prestige enchantment
Set the max level of Explosive to 1,000
Backpack will now be capped after a certain upgrade level
Removed Storage enchantment
Removed Neon kit from crates
Added temporary auto sell vouchers by voting
Reduced Hammer enchantment level to 10 on pre-made pickaxes
Added a limit of 15 to the number of members inside of a gang
Moved /fly to Octane rank
Lowered chance of the Detonate enchantment activating
Gameplay Changes (Misc.)
We're adding and tweaking the following content on Plasma in addition to everything mentioned above:
Fixed backpack resetting issue once and for all
/ranks colors now match with the actual rank color
Money pouch rewards now scale based on the prestige you are at
Fixed an issue where you were unable to kick offline gang members
Fixed an issue where you lag when flying on your cell
Anyone is now allowed to fly inside of private mines
New pickaxe naming milestones have been added
You're now unable to win auto sell if you already have it
Performance improvements
Conclusion
We're looking forward to another great season, good luck to everyone in contention for our prize pool!
Best Regards,
Resilience
Last edited by a moderator: