Introduction
Hey everyone,
It's time for our second weekly content update! We're working hard as always to deliver fun and exciting expansions to the server every week, in an effort to keep things fresh. As a reminder, island top payouts will be taken tomorrow on Saturday, May 10th. Check your standings with /is top or the #cloud-top Discord channel, and try to contest the top! Best of luck.
Update Details
With this update, we're introducing several quality of life updates, a new form of cosmetics, a new enchantment, and several updates to our Store.
Cosmetics
Introducing a new central place to keep track of all of your cosmetics, /cosmetics. Keep track of Disguises, Trails, Pets, and Sprays.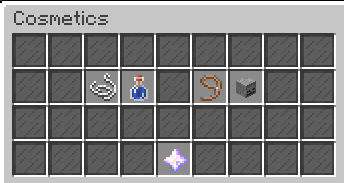 With the introduction of this menu, we're introducing two new types of cosmetics. Trails, and Sprays. Trails are particles that follow you around where you go, while Sprays are visuals that you can display in front of other players to show off.
We're really excited on steps we can take to expand on both of these, with many more exclusive, seasonal cosmetics coming in the near future.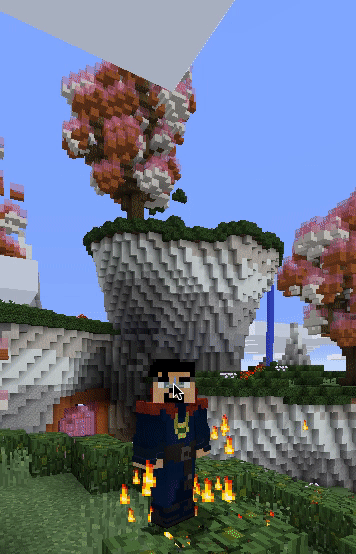 ​
Sprays will last 3 seconds upon activation, with a 10 second cooldown. They are available globally and can be used in any area.
Our first 9 Sprays and 9 Trails will be released as a bundle, available on our Store
here
. The bundle includes the following:
VortexPvP Logo Spray
Rocket Emoji Spray
Cloud Emoji Spray
Thinking Emoji Spray
Angry Emoji Spray
Poop Emoji Spray
Heart Emoji Spray
Thumbs Up Emoji Spray
Fire Emoji Spray
Sparks Trail
Hearts Trail
Steam Trail
Water Trail
Lava Trail
Music Trail
Fire Trail
Enchantment Trail
Portal Trail
We'll be releasing cosmetics bundled together in packs similar to this over the next few updates. While some bundles will last, certain ones will only be there for that week (a timer will indicate how long you have before it is removed from the Store).
​
Toxic Enchantment
A brand new PvP enchantment has arrived for those hardcore warriors. We're introducing a new legendary enchantment called Toxic, with two tiers. When equipped on a weapon, the person killed by that weapon will have a chance to have a Skull Emoji Spray displayed in front of them as a taunt. Additionally, coming next week, anyone with this enchantment will also receive a death sign from the player they killed, marking that you killed them, the date, and how they died, which can be placed on your island as a boast. The chances are as follows:
Tier 1 - 0.15% chance to launch a taunt
Tier 2 - 0.25% chance to launch a taunt
Tier 3 (Coming Soon) - 0.50% chance to launch a taunt + guaranteed death sign from other player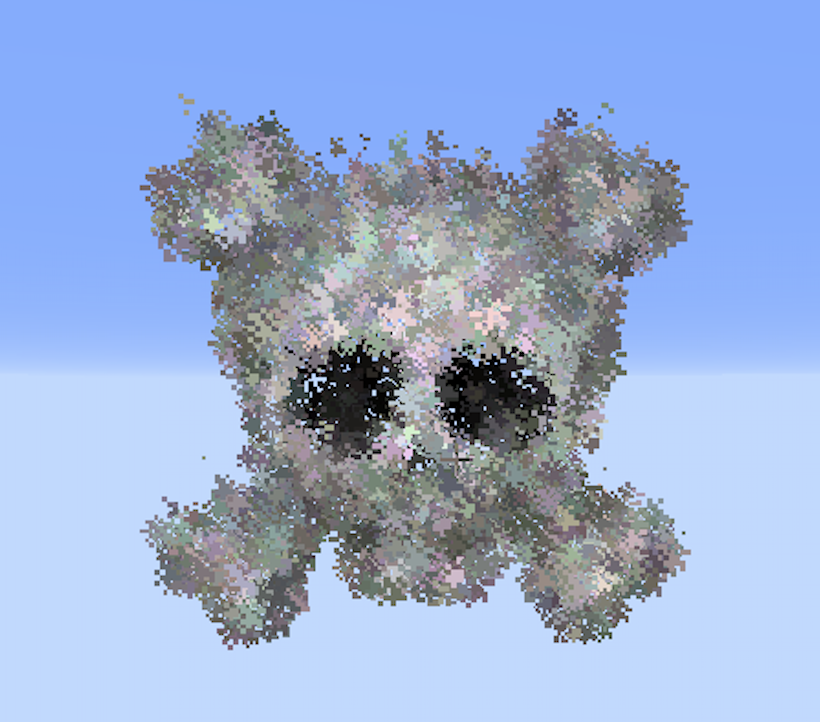 Space Coins Items & Withdraw Command
With this update, we're adding Boosters to the space coins store. We'll be adding new items each and every week, as well as transitioning certain items out. Take advantage of flash deals in this shop that are otherwise only available through crates or our store.
As a reminder, you can access the space coins shop by typing /spacecoins, and you can win extra space coins by enchanting your weapon with the new Mob Magnet enchantment.
Additionally, we've added the much requested /spacecoins withdraw [amount] command. You can now freely withdraw and trade with other players with this new currency.
I've included the description from last week's content update for more information regarding the enchantment:
With the introduction of Space Coins, we're also adding a new custom enchantment called Mob Magnet. Mob Magnet can be used on Swords, Axes, and Bows to increase the chances of dropping space coins. This enchantment will be available exclusively in the Tier 2 Monthly Crate, and May Monthly Kit. We're introducing three tiers of this new legendary enchantment with this update, with the rates subject to change after player testing:

Tier 1 - 1.25x higher chance of winning space coins
Tier 2 - 1.50x higher chance of winning space coins
Tier 3 - 1.75x higher chance of winning space coins
Store & Aliens
In an effort to further simplify the store, we're combining more categories and packages.
First and foremost, Aliens were overpriced. We've dropped the price of these considerably, and have added a bundle option where you can purchase both an Alien and an Alien Upgrade item together. The first 10 people to use code
ALIEN-10
on our Store at checkout will get an additional
20% off
of your purchase of anything in the Alien store section.
Additionally, over the course of the next week, we're going to be removing certain packages and categories, and instead simplifying them into a bundle with more to offer at a cheaper price. You can expect to see this happen to Boosters, Kits, and Commands, more news on this to follow in the coming weeks.
Bug Fixes and Additions
Every week will obviously have a series of bug fixes, with these being the ones in final testing/have been deployed:
Added a revamped /settings GUI to make way for future settings options
Added new, much requested blocks to /printer

All Slabs
All Trap Doors
All Fences
All Stairs
All Glass Panes
All Stained Glass Panes
Cobblestone fences
Torches
All Planks
All Carpet
Clay pots

Added /spacecoins withdraw
Fixed Discord rank syncing (/syncdiscord)
Fixed enchantment scrolls not properly working
Fixed /crates send command not properly working
Added more items to the Space Coins shop
Fixed /adshop command not properly working
Added Alien Bundle
Added Cosmetics Pack #1 Bundle
Added Toxic Enchantment
Added Trails
Added Sprays
Added new cosmetics menu
Conclusion
We hope you appreciate and enjoy these content updates as much as we do making them. We're constantly going to push the boundaries for expansion of our gamemodes, with so much already on the roadmap for future updates. Factions news is coming very shortly, we can't wait for a thrilling season!
Best Regards,
Resilience