Introduction
Hey everyone,
After an abbreviated end to the map, it's time to talk about the details for Skyblock Cloud, Season Two. We learned a lot from the first season that we're going to use to move forward to make season two bigger and better. If you missed our Discord announcement, winners from last week will be announced today in regards to IS Top. We're sticking to the same concept of PayPal and Store rewards for this season, more on that below.
Before I delve into the details of this reset, please note the following date and times for when we're launching Skyblock Cloud Season Two:
June 1st, 2019
3 PM EST / 12 PM PST / 8 PM GMT
​
For any other timezones, type "3PM EST" into Google, and the appropriate time will be displayed based on your location.
Server Details
The following information are the basic server details for our upcoming reset. To see new features, keep scrolling until you see the "Features" section.
Island Top
As per usual, we'll be offering store vouchers for those players that have the highest valuation islands. To get island value, place valuable blocks and type /is level. In the near future, a Discord bot will broadcast these standings every hour for players to stay up-to-date on where they are. These vouchers will be distributed every week from June 8th onward, until the map comes to a close.
#1 - $100 PayPal + $50 Voucher
#2 - $50 PayPal + $25 Voucher
#3 - $25 + $15 Voucher
#4 - $15 Voucher
#5 - $10 Voucher
​
What is being reset?
Below is a list of gameplay elements that will be cleared with the upcoming reset:
Your Island
mcMMO Credits
Your Balance
Island Upgrades
Personal Data

Enderchests
Private Vaults
Inventories
Chests
Any non permanent perks or items
What is not being reset?
Unlocked Kits
Donator Ranks
Hopper Upgrades
Any permanent perks or items
Features
Weekly updates were extremely well received this season, and we're going to be continuing that tradition and pushing out several summer related updates, with more features, items, cosmetics, and more! Here are the core features we're adding to this reset, which doesn't include the future content updates. We're adding many requested features alongside some new and innovative features that will change our gameplay for the better.
Block Chests
A much requested feature, we're adding auto block chests. These chests, as the name suggests, will convert ingots into blocks when items enter the chest. These will help quickly and automatically make your grinders much more efficient. Clicking on the chest will let you pick it up, check the inventory, and modify permissions for it.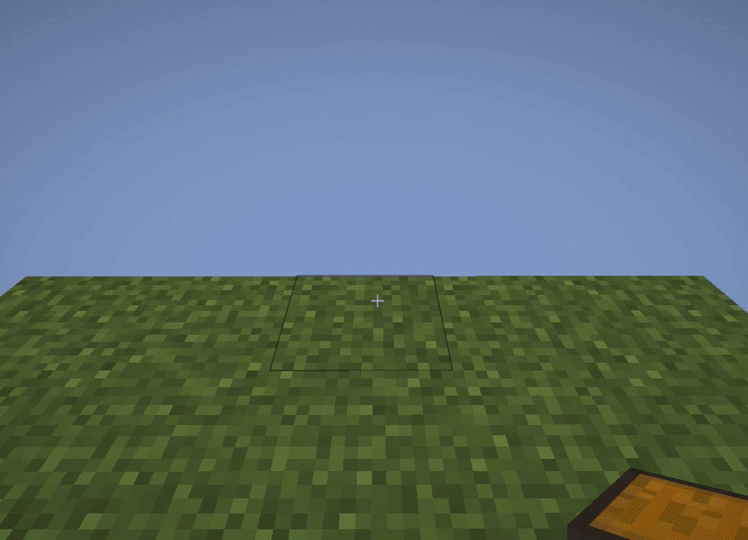 ​
Island Ratings
Show off your appreciation of an island by leaving a nice rating on it. Island ratings allow you to rate the island you're on from a scale of 1-5. We'll be using this system in a future content update where build competitions will be announced every few weeks. The overall score of the island is determined by the average ratings given by players.

Farm Busters
Want to clear out a section of your island without much work? Introducing Farm Busters, a Skyblock take on Chunk Busters from Factions. You can use these to clear the chunk you're standing in, to make way for something much better. This item, when placed, will clear all farming materials in that chunk.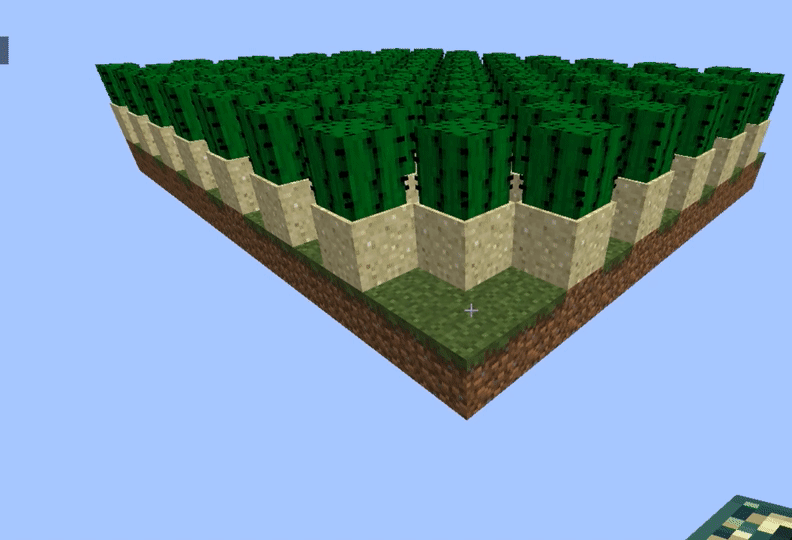 Elevator Signs
Create quick ways to teleport on your island with elevator signs. Place a sign on your island with the first line being [Elevator] and the second line as either Up or Down to create a sign. Right-clicking these signs will let you teleport to the nearest surface above or below you. You can place as many of these as you want, to make your island as accessible and easy to use as possible.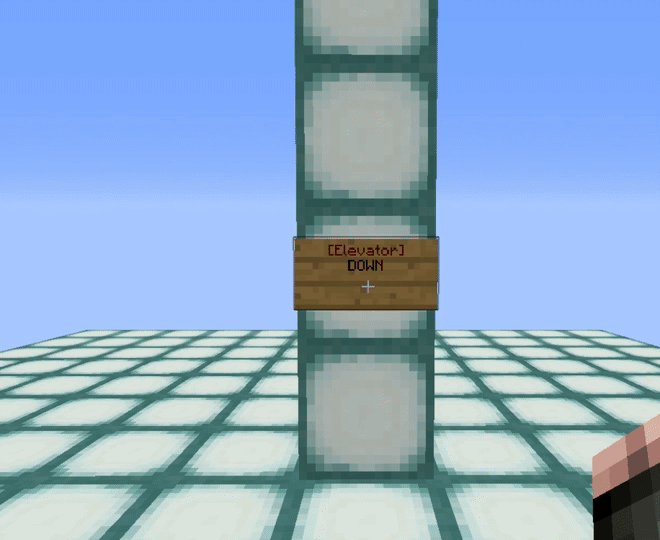 Advertiser NPC
Want to drive up the traffic of visits to your island? Utilize the advertiser NPC at spawn to bid on special slots that will make your island pop. Every 24 hours, 5 sponsored slots will be available to bid on through this NPC. Typing /is warps will list online players and their islands, with the five sponsored islands showing first. These sponsored islands will be able to change the name and description of their island icon to whatever they wish, and bidding will occur everyday between 3-5PM EST.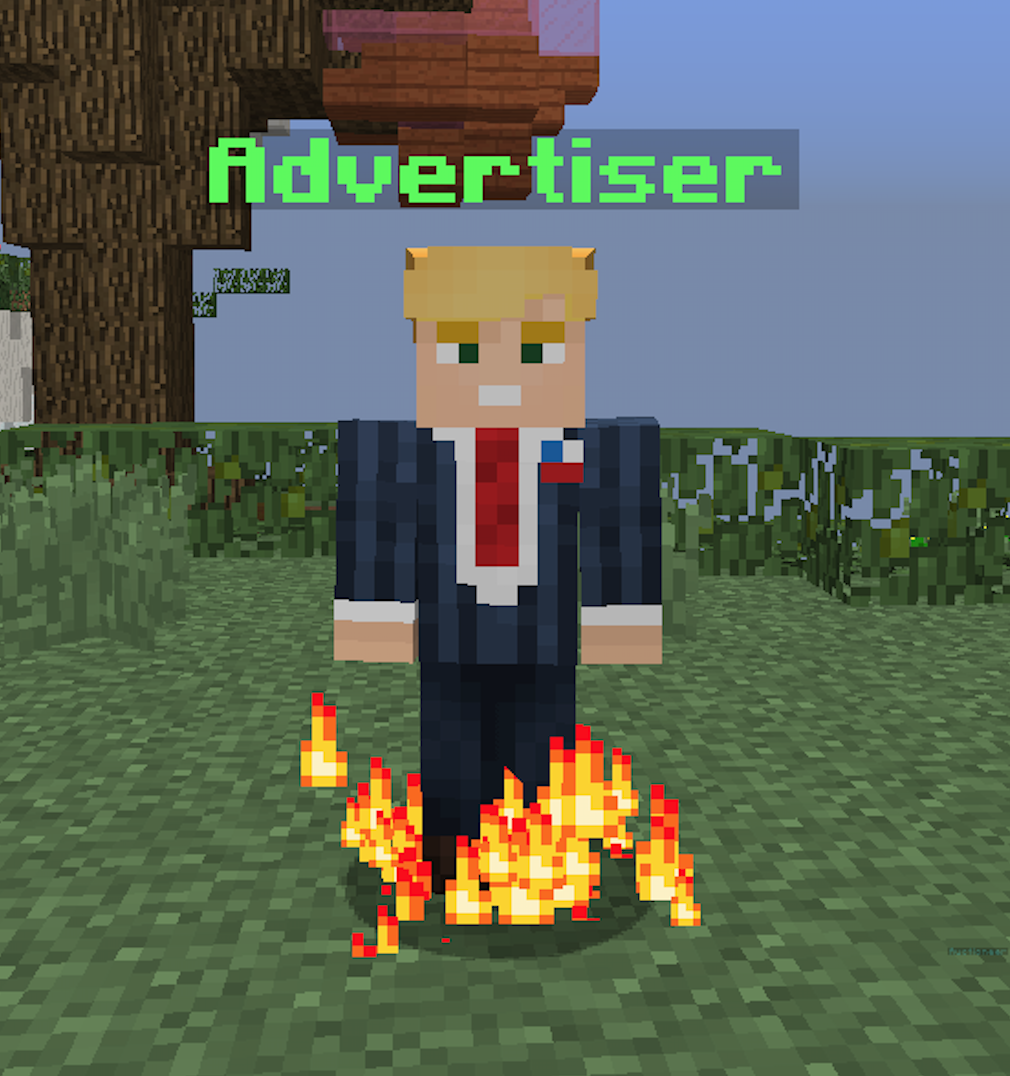 Jobs NPC
Jobs are a brand new feature we're adding that allows you to select a profession and complete set tasks that will grant you money and special rewards. To select a job, visit the Job Recruiter and select a task you wish to complete. The following jobs will be offered on release, with more features coming shortly:
Miner - Mine blocks on your island
Slayer - Grind and kill mobs on your island
Farmer - Farm crops on your island
Lumberjack - Chop down trees on your island
Fisherman - Catch fish on your island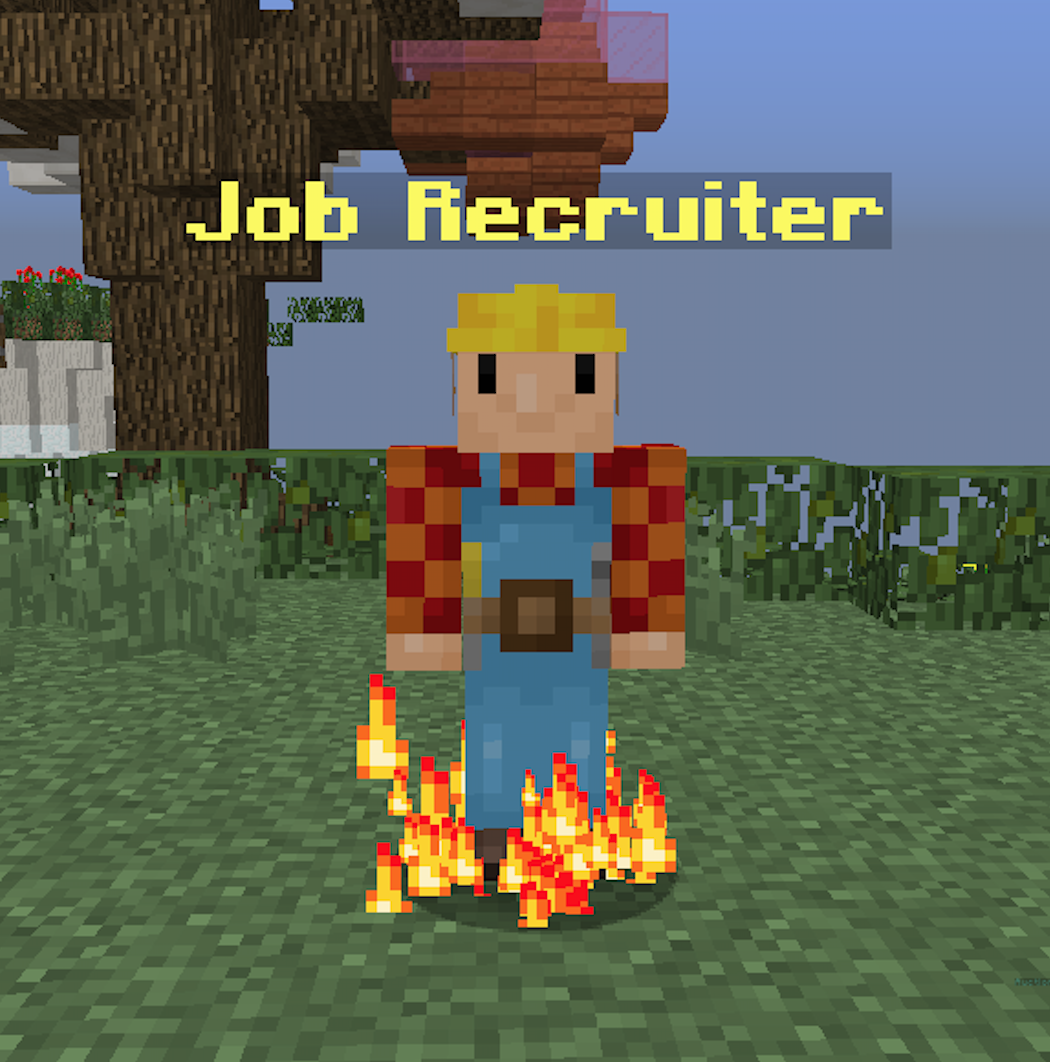 Galaxy Pass
We're introducing the Galaxy Pass, a new challenge system on Vortex that will give you a new challenge and subsequent reward each day, up until the map ends. This map will last five weeks, and you will get five challenges available on the first day of release. Purchasing this will give you access to the full 40 challenges and rewards of this five week map.
Completing the galaxy pass challenges will give you individual rewards, and finishing it completely will give you final, even better rewards. If you purchase the galaxy pass mid-way through the season, you'll have access to all the challenges already unlocked for everyone else in addition to the normal stream of one challenge per day going forward.
A new pass will release every reset with new challenges and rewards. Rewards and types of challenges are subject to change over the course of resets, depending on player feedback. These rewards will include sprays, tags, items, money, and more.
Crates Rework
We're reworking the way crates work over the next couple days. Balance changes are important to the health of the gamemode, and we've noticed several things that need updating. First and foremost, we believe it's too simple to amass an unreasonable amount of money and items regardless of how hard you're grinding, simply with the mass amounts of vote parties happening.
We want to make crates something to work for, as well as make them worth something as a server currency, rather than something players just shrug off as a take-for-granted item. This is the first of many updates we're making to the economy, which we want to make less OP.
Once the update goes live, there will be three crates rather than the previous five. Voting and server vote parties will give you the most basic tier, while winning KOTHs and other events will grant you the second tier. The highest tier will be the most sought after, and will be able to be won from the previous two crates.
Items and chances will be rebalanced in these three new crates, with pricing also reflecting that change.
You'll also now be able to open multiple crates at once through the crate opening GUI, if you have many at once.
Generators
Generators are a new way to, quite literally, print more value for your island. Placing generators will start the construction process of them. Upon completion, generators will start regularly creating blocks for you, which you can either place or sell for island value or money. Clicking on the generator will let you produce more of that block, enable auto-selling, and more.

Space Coins Revamp
The space coins shop will be completely reworked this reset. New prices, new items, and new cosmetics. Donators will have an additional % discount on items sold in the shop based on their rank, and on certain weekends we will be doing global discounts for everyone. Cosmetics offered in the shop will include new sprays, trails, tags, and more. Our goal is to make this shop balanced, with current prices seeming a bit low due to how easy it is to obtain space coins.
Mars Hoppers
You can now upgrade your regular hopper to a Mars Hopper, which there are two different tiers to. These hoppers will help you further optimize your farms and grinders.
Epic Tier
Automatically pick up items in that chunk
Transfer items 3x faster
Link the hopper to any chest on your island by shift right clicking and pressing link chest in the GUI
Ultimate Tier
Automatically pick up items in that chunk
Transfer items 5x faster
Shift right click it to open a GUI where you can select two modes:

Collect: collects it to a linked chest
Sell: automatically sells the items that pass through it
Mining these hoppers will keep them the same tier they were when you upgraded them. You can either upgrade a hopper directly to the Ultimate tier, or go Default -> Epic -> Ultimate.
Bug Fixes
We've fixed the following issues in this upcoming reset or are looking into fixing them. which weren't worth making a separate section about:
Added back island handicap of 100
Made /is upgrades be handled by the island leader's UUID so you can /is reset
Brought back /is motd and fixed several issues with it
Crate revamp and re-rolls
Made Quartz sellable
Added SOTM packages similar to Factions Moon
Made the News NPC automatically list the most recent forum posts
Issues relating to fast place
Issues relating from disappearing titles
Several optimizations to handle load much better
Conclusion
We have big plans for the future of Vortex as always, we can't wait for the continued growth and prosperity we have planned for this summer featuring feature-packed updates and new content creators. See you next week for another great launch!
See you soon,
Resilience